Posted by LaPaz, Jungle Watch correspondant from Spain.
Yesterday 13TV, a channel paid in part through public money from Spanish citizen's taxes and owned by Spanish Episcopal Conference, broadcast Carmen Hernandez's
Corpore Insepulto
Funeral Mass.
Remain Kiko wanted it would be presided by Cardinal Rouco Varela, last Archibishop of Madrid and last President of Spanish Episcopal Conference. But now, Mons. Osoro is in charge, so Kiko's desire was unheard, despite his written lack of prudence (
read his letter here
).
First of all I want to say that Cathedral of Madrid has capacity for one thousand people (as said in some websites). When the State Funeral for Tribute of the 190 mortal victims of terrorist attacks on March 11, 2004, news told there were around 1.500 people into the temple. Here we have an air image from that day:
11-M Funeral in Cathedral of Madrid.
Now, let me show you a TV screen shot of Carmen's Funeral yesterday in the same place:
Considering people were standing up during Consagration, we can conclude there would be some hundred, being very generous, who had no seat.
Now, let's see what NCW official press voicer, Mr. Alvaro de Juana, has told in his official note for media:
Yes...you have heard it well. Kiko, the holy, the prophet, the choosen, the living saint, the MAN...IS A HUMAN. And maybe he will not have to hear the same things that his super-catechists told other humans if they say "I prefer dying than living" in simillar situations. Kiko is the super founder super leader and he is over his rules. Kiko is out of his system which we could say it is extremely cruel with human weakness like pain and suffering.
But, Kiko, unlike you, we are comprehensive with that.
We understand you are overcomed with emotion and, in that precise moment, you feel very little living the real life. Because in real life, there are problems and humans do not levitate.
In fact, it is the first time in my whole life I see you not levitating.
With pain it is quite difficult, if not impossible, to live above things and people. In normal real life, your neocatechumenal hullaballoos are for non human.
You can not demand which you can not give.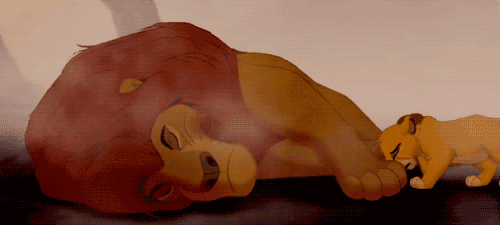 This is one of the most crying Disney's scenes for ordinary people.
Your dear Fr. Mario Pezzi, who has suffered Carmen and you both at the same time for years and years, was not in his catatonic usual and he also looked like a human. He gave such an speech that underlined again and again NCW as a gift of Council Vatican II. He seemed to be selling the NCW within a catholic Church who had already approved.
If so, why still selling it taking advantage of the moment? Yesterday you were supported by many cardinals and bishops, they already allow the NCW. Public was plenty of neos, you were in your salsa...Why being so boring with your propaganda?
Your top marketing, talking about Carmen, was this:
If Kiko uses to live on levitation over reality, Fr. Mario uses to live in Raimbow Land!
Fr. Mario is right in one aspect: married women in the Way have to feel free with husbands, because they are told to be absolutely subjected to their men in the most primitive sense. Looking at Carmen and her way to treat Kiko, normal people just see a Circus of shame. In public, they always played a number of Toneti Brother's clown in which she seemed to take advantage of microphone to say Kiko her greatest humbling words.
How many times I had heard from catechists that kind of laughing was from Devil, who made somebody to laugh hypocritically to avoid catechist's power from God. What a joke!
Anyway, Fr. Pezzi, do not create confusion, please. Kiko and Carmen were not married. They did not live toghether with the helping Grace of a Sacrament. They weren't married and they could not be put as a mirror where married people find an example.
"Carmen was very free, many women in the Camino say that through her they have felt proud of being a woman, for her parresía. John Paul II he listened a lot".
Yes, I do not hesitate John Paul II listened Carmen a lot.
But I disagree, Fr. Mario. Maybe in a catatonic living in Rainbow Land is from where Carmen could seem to be such "parresia" you mentioned yesterday.
Carmen was not the image of THE woman. And sorry but women in the Way should look with proud at another very different example. I can not imagine Virgin Mary shouting to a Cardinal in Vatican and treating him badly in public because he did not like the NCW, less yet saying in loud voice "I will never forgive you by that, Cardinal, NEVER".
And excuse me, Fr. Mario, but the only women in the NCW who have imitated Carmen are those strange kind of neoconsecrated-spiritually married with the Lord, the single female itinerants. Here I will tell you what do neo-catechists say her in scrutinies to that kind of woman who is not extremely femenine: "machota" and lesbian.
Poor Carmen was not a Cinderella, but we have to hear that she was the model of for neowomen and specially for submission. Let me laugh!
Both Kiko and Fr. Mario were not dressed on their white linen tunics while their brothers and sisters proclaimed the Credo around Carmen's coffin. Why not? I have never seen you dressed with your holy tunics of elected. I have never seen you doing the right same things that your neocatechumenals have to do in public. Why not?
And why not you celebrate a neo-eucharisty in Cathedral for Carmen's funeral? Whay did you, all neos, receive "normal" Communion? Why did not you receive Communion under two species being seated? Carmen's funeral, at the end, was like a hodgepodge of Neocatechumenal Eucharist Liturgy and "Sunday Mass" for "natural religious people", using your own words.
Why did not Cardinal Osoro use neocatechumenal misal? Why did not the president have communion at the same time than the whole assembly?
I supposed it was going to be like that since the moment I saw the one who carried the Silver Bible on his hands: he was not covered with a kind of humeral, that one which catholic Church uses to carry the Sacred Sacrament but you neos use to carry the Holy Word, as if both things were equivalent? And why Cardinal Osoro did not use the luxury stoned calix designed by Kiko which have to use all neocommunities for solemnities?
Pezzi remembered Carmen fought with her teeth with catholic Church to celebrate neo-eucharisties through little neo-communities and the neo Easter Vigil along all night in parishes. Why did not the NCW celebrate her funeral in full neo-style? Why hidding it in such day? Why was not any jewish "sign" yesterday, so loved by Carmen? Why do they hidde all controversial neo-particularities in all these "special" days?
Neocatechumenal on Pinterest
Why the catholic Church does not resolve the problem definetly allowing neocatechumenals to celebrate their eucharisties just like that "melting" Liturgy they follow yesterday? That is the common Liturgy neocatechumenals use when somebody "strange" from the Way visits them for pastoral work, except when is openly a NCW supporter.
Finally I copy here the message sent by Pope Francis to be read during Carmen's Funeral in Madrid. Bold type is mine. I want to underline the specific idea Pope Francis always repeats when talks to Neocatechumenal Way members. How many times had He said them "obey and respect"? How many times they will have to hear it?
Very significative that the Pope asks NCW evangelizators to exercise patience and kindness.
NCW members are not an example of those, nor Carmen was. Nor Kiko. He is in a hurry even to die.
Yesterday I saw many old neocatechumenals who were young when I started the Way.
Time runs for everybody. Nobody is eternal.
Life is a chain. All of us have our time on top and our time down. Yesterday I watched on TV images some of the most top catechists, the black-label ones, on grey hair and ancient's beard, with an inoffensive apearance and weaker than a butterfly.
They did not transmit fear anymore, as they used years ago.
It does not mean we could slack off sails. Next generation of super-catechists has already come, just listen to Gennarini's son.
But a new generation of sensible catholic people is here to put limits for those.
For insider's of the Way: do not be scandalized by my opinions, you have supposedly lost your hyper susceptibility by walking.
RECORDANDO LOS DIENTES DE CARMEN
Posteado por LaPaz, corresponsal de Jungle Watch en España.
Ayer el canal 13TV, financiado en parte gracias a los impuestos de los ciudadanos españoles y propiedad de la Conferencia Episcopal Española, retransmitió en directo el funeral por Carmen Hernández desde la catedral de Madrid.
Recordemos que Kiko quería que fuese presidido por el Cardenal Rouco Varela, anterior arzobispo de Madrid y presidente de la Conferencia Episcopal Española. Osoro es quien ocupa ahora el cargo de arzobispo, de modo que a Kiko no se le hizo caso, a pesar de su falta de prudencia por escrito (ver la carta de Kiko al respecto).
Antes que nada permítaseme decir que la catedral de Madrid tiene un aforo para 1.500 personas (tal como se señala en varios sitios web). Cuando se celebraron los funerales de Estado por las 190 víctimas mortales de los atentados terroristas del 11-M en Madrid, los medios de comunicación dijeron que había unos 1.500 asistentes. Veamos una fotografía de cómo estaba el templo aquel día: (ver foto).
Ahora veamos una captura de pantalla de la imagen retransmitida por televisión: (ver foto).
Considerando que la gente estaba de pie en ese momento por la Consagración, podemos concluir que si acaso había unos cuantos cientos de personas, siendo generosos, que ese día no disponían de asiento.
Veamos ahora qué ha contado el vocero del Camino Neocatecumenal, Álvaro de Juana, en su nota de prensa para los medios:
read his letter here