This is the latest installment from Frenchie on "The incredible adventures of Carmen and Kiko." The full version with all the installments can be found here.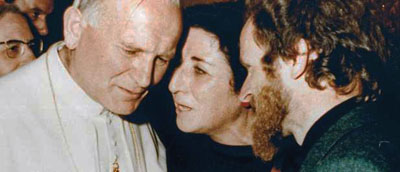 We last saw that Carmen had succeeded to get the Okay from Cardinal Angello Dell'Acqua to start a new community in the Borghetto Latino, the destitute Roman neighborhood, similar to what they claimed to have achieved in Madrid, under the hospices of Archbishop Morcillo.
This was in 1967, and our intrepid companions were moving most of their operation to Rome in 1968.