Protest continues ahead of Byrnes' arrival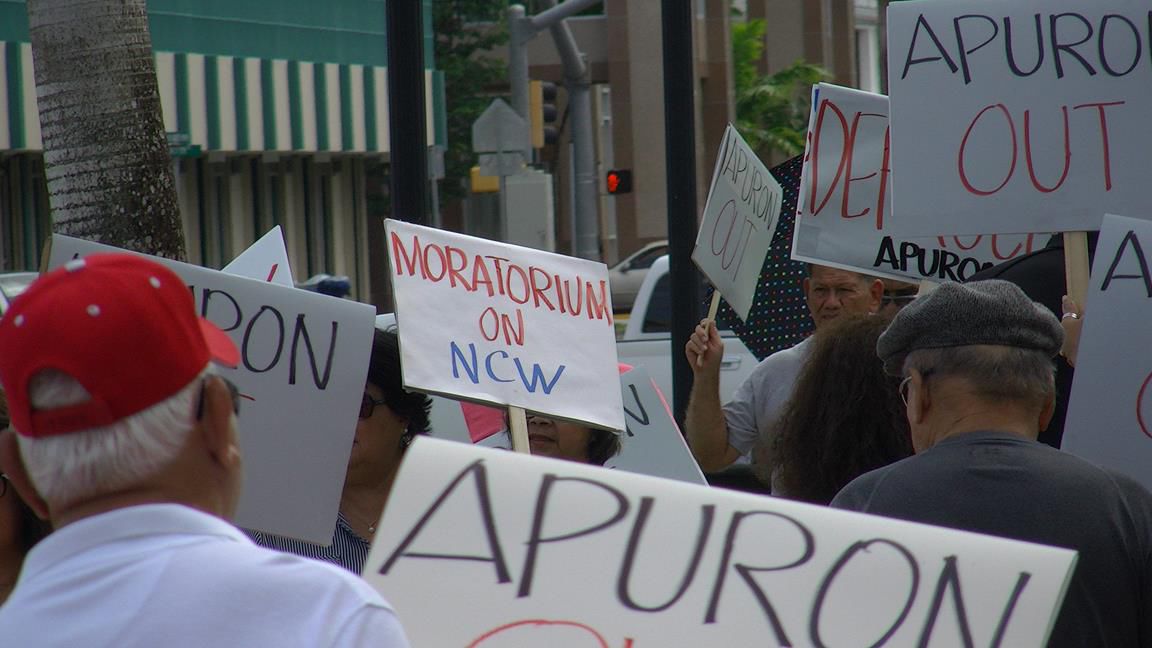 With new Coadjutor Archbishop Michael Byrnes set to arrive today, protests calling for church transparency and responsibility continued strong yesterday morning with the 50-some people who came out to form the weekly picket line outside the Dulce Nombre de Maria Cathedral-Basilica.
While demands from Catholic faith-based organizations have been met one by one, the protests have become ever more focused and centralized. Signs adorned with "Return RMS," "Hon - No More $$ for RMS" and "Moratorium on NCW" used to be hallmarks of the weekly protests, but have dwindled of late as the Archdiocese of Agana has taken steps to address concerns.
CONTINUED