"No one can get me" is Apuron's "MO" (mode of operation). For thirty years and more, he made sure of that. He knew that manipulating his way into the episcopal office was the best way to control both his past and his future. And he knew that allying himself with a rich and powerful organization like the international syndicate which lies behind the facade of "an itinerary of faith formation," was insurance.
And now he's counting NOT ON HIS INNOCENCE, but on killing the law which holds him accountable.
There's nothing new here when it comes to Anthony S. (Slippery) Apuron. But I can tell you this. If I was falsely accused of something, especially of acts as heinous as the ones Apuron is accused of, I would be demanding my day in court. I would be demanding to face my accusers. But no. Apuron is demanding that the law be declared unconstitutional. And we all know why.
Apuron: Law did not remove time bar for suits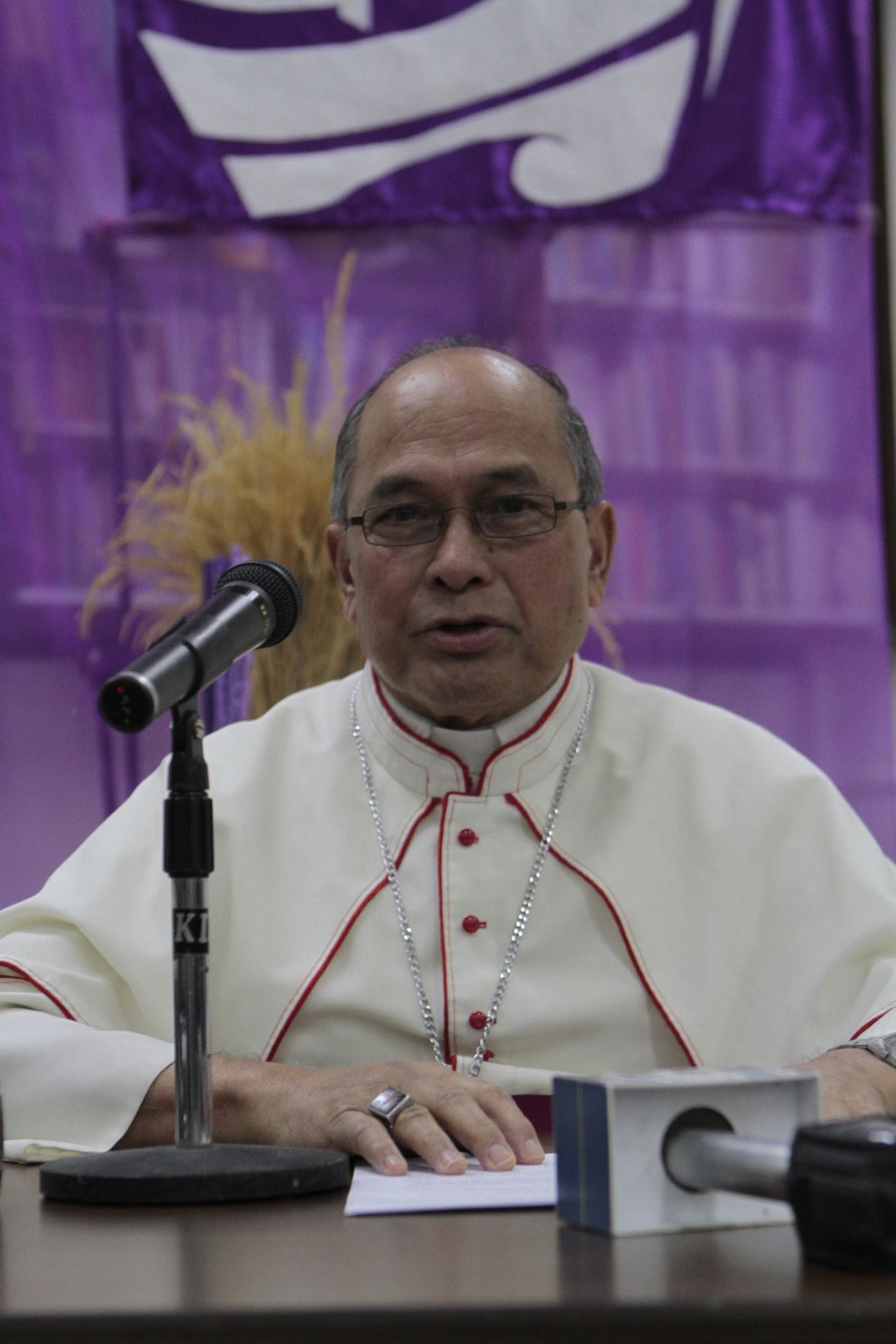 'HARDSHIP AND OPPRESSION': Suspended Archbishop Anthony Apuron contends the District Court of Guam must dismiss the lawsuits filed against him and the Archdiocese of Agana because the victims' claims are time-barred and Public Law 33-187 is "inorganic and unconstitutional." Post file photo.