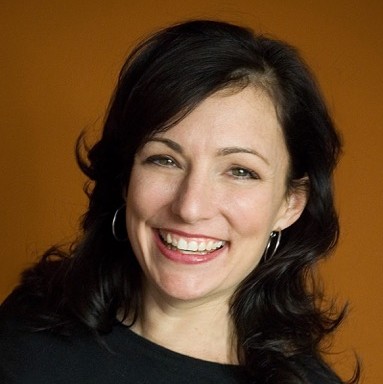 Posted by Tim
Joelle Casteix and SNAP are the new child molesters.
In Casteix'
press release
received by local media today, Casteix tries to discredit Fr. Justin Wachs, the notary for Apuron's canonical trial. Casteix bases her attack on Wachs on a 2014 anonymous allegation of sexual harassment against Wachs when he was a pastor in South Dakota.
JOELLE CASTEIX ABUSE NO. 1.
Simply on the face of it, the mere equating of the alleged sexual harassment of an adult (even if it is true) with what we are uncovering here in Guam -
the sexual abuse, molestation, and raping of children
, is sickening, pathetic, and an ABUSE of the already abused children, who now as adults, have painfully come forward. Sexual harassment (
a la
allegations against Clarence Thomas) could be the leaving a pubic hair on a coke can. Yet, Casteix implies that this is as serious as the raping of helpless children.
JOELLE CASTEIX ABUSE NO. 2. Everyone in our situation has had to put a face and name to their allegations, and at great cost. The first person to put a name and face to an allegation was John Toves. Apuron threatened to use all the resources of the church to sue him into silence. Next, he threatened to sue me. Then it was Roy Quintanilla and Doris Concepcion. Apuron was removed before Walter Denton and Roland Sondia came forward, but all four came forward under great duress and an awareness of the danger they were subjecting themselves and their families to.
These four, and others who have come forward since, have been publicly mocked, spit on, impugned, called liars, ignored, and threatened. There was a price to pay for standing up to power and they have been willing to pay it. Not so, Casteix' "victim," who, like The Diana, hides behind the cloak of anonymity.
Shame on Casteix - the New Diana.
JOELLE CASTEIX ABUSE NO. 3. The alleged victim in the Wachs situation is not only an adult, but at the time of the incident was not barred by the expiration of the statute of limitations to report the incident to the civil authorities - as were the clergy sex abuse victims in our situation. This is a grown adult, an employee of the diocese where Wachs worked. Apparently the incident wasn't serious enough to report to civil authorities because there does not appear to be any civil action taken against Wachs or any news about it, only the anonymous charge made to the bishop of the diocese.
******
Casteix' press release equates the decades of agony suffered by what once were mere children with an adult who was in a position to take action against Wachs if she wanted to. But she didn't. And Casteix' use of her incident to attack a freaking note-taker who was not permitted to say a damn word during the meetings with Apuron's victims is evidence of just how pathetic and hollow Casteix and her organization is. And it's time the local media stop salivating every time she drools.
Now here's the fun part. The charge against Wachs which Casteix is championing, is almost a mirror image of what she and SNAP are facing from one of their own. Apparently SNAP terminated the employment of one of their own after "after she raised concerns about money the group received from lawyers representing SNAP members."
Suit alleges anti-clergy sex abuse group got kickbacks from lawyers
By Michael Rezendes GLOBE STAFF JANUARY 26, 2017
The Survivors Network of those Abused by Priests, a leading voice in the campaign against clergy sexual abuse, is facing a wrongful-termination lawsuit from a former fund-raiser who says the group "accepts financial kickbacks" from lawyers who represent survivors they find through the organization.
The lawsuit against St. Louis-based SNAP, which provides counseling for victims of clerical sex abuse, says that fund-raiser Gretchen Rachel Hammond was terminated after she raised concerns about money the group received from lawyers representing SNAP members.
"Instead of recommending that survivors pursue what is in their best personal, emotional, and financial interest, SNAP pressures survivors to pursue costly and stressful litigation against the Catholic Church," the lawsuit says.
Barbara Dorris, SNAP's outreach director, said the allegation of a kickback scheme between the organization and attorneys who represent its members is untrue.
"We haven't ever done it, and we won't do it. It's absolutely untrue," she said, noting that "there's nothing illegal, unethical, or immoral about accepting donations from attorneys."
Hammond's lawsuit, filed in Chicago, SNAP'S former headquarters, comes at a time when David Clohessy, the organization's longtime executive director, has resigned. Clohessy was often quoted in stories written by the Globe Spotlight Team when it was exposing the coverup of sexual abuse by Catholic priests.
But Mary Ellen Kruger, who chairs SNAP's board of directors, said Clohessy informed the board in October that he was resigning effective Dec. 31, even though the group did not announce his departure until earlier this week. "It had absolutely nothing to do with the lawsuit," she said.
Phil Saviano, a former SNAP board member and founder of the group's New England Chapter, said the organization has no arrangement under which SNAP makes referrals to attorneys in return for donations.
"If there is a plan, it's been poorly organized, because as long as I've been involved with them they've been hurting for money," Saviano said.
The nonprofit group's most recent disclosure to the IRS says it had just over $100,000 in net assets at the close of 2014. At the time, Clohessy was receiving a salary of $86,000, as was president Barbara Blaine.
Mitchell Garabedian, a Boston attorney who has represented clergy abuse survivors for two decades, said he was puzzled by the filing earlier this month because SNAP has relatively few assets.
"I have to wonder why this lawsuit was filed, given that SNAP would not have any funds to pay a judgment favorable to the plaintiff," he said.
Garabedian acknowledged making donations to SNAP, but said his contributions are no different from the contributions he makes to other organizations that help survivors.
"Giving to charities is an integral part of representing victims of clergy sexual abuse," he said. "Many victims are destitute and without food and shelter."
The lawsuit says Hammond worked for SNAP from July 2011 until February 2013 and received a raise — to $66,000 from $60,000 — because of her performance. Subsequently, however, Hammond discovered the kickback scheme through access she had to Clohessy's e-mail account and organization documents
The lawsuit says that, at the time SNAP was colluding with attorneys to raise funds, it "never reached out to, or communicated with, grief counselors or rape counselors for the purpose of providing counseling to survivors."
At one point, the lawsuit says, SNAP "concocted a scheme" to conceal donations from attorneys by encouraging them to make donations to a "front foundation" called the Minnesota Center for Philanthropy, which in turn would make grants to SNAP.
The Globe could not find a charitable organization with that name but Hammond's lawyer, Chicago attorney Bruce C. Howard, said it's possible that plans to start the center never got off the ground. The existence of the alleged scheme, he said, is confirmed by documents retained by Hammond while working for SNAP.
The lawsuit says that after Hammond complained to SNAP officials about fund-raising with attorneys, SNAP officials retaliated, in part, by requiring her to make daily reports off her activities to Blaine. As a result, she suffered from stress that led to health problems, including high blood pressure and weight gain.
Howard, Hammond's attorney, said she waited three years before suing because she initially wanted to put the matter behind her, but changed her mind after seeing the movie "Spotlight," which chronicles the Globe's investigation of clergy sex abuse.
"After moving on and seeing 'Spotlight' she decided that what was going on at SNAP was wrong and what happened to her was wrong and she decided to take action," Howard said.
Michael Rezendes can be reached at michael.rezendes@globe.com. Follow him on Twitter @MikeRezendes.