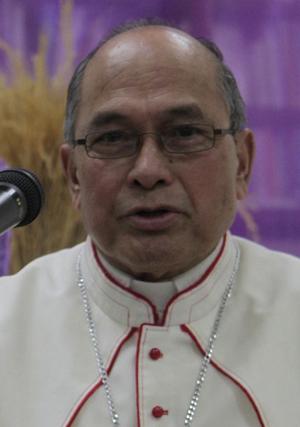 In August 2017, Apuron's attorney said:
"I think it is important for Apuron to have his day in court...The longer this case is delayed, the higher risk my client will die with this case hanging over his head."
"Attorney: Apuron wants his 'day in court,'"

Guam Daily Post, Aug. 8, 2017.
However, ever since then, Apuron has been trying to avoid "his day in court." Last month, Apuron filed a motion to halt the sex abuse cases pending against him.
"Former archbishop uses 2016 law in attempt to halt sex abuse cases,"

Guam Daily Post, Sep. 10, 2020
Today, it was reported that Apuron's accusers are insisting that Apuron gets what he first said he wanted:
"Apuron accusers move to block request to halt lawsuits'" Guam Daily Post, Oct. 3, 2020