Posted by Tim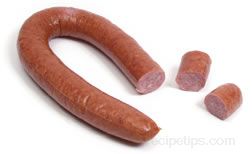 Note: be sure to read Webster's important entry.
Make no mistake, JTT is backed into a corner and is lashing out like a trapped cat. She has no choice. Even without a public statement by Wayne Santos, it is very clear from JTT's
press conference
, at which Wayne Santos was not present, and Wayne's missing signature on JTT's "
Final Report
," that JTT
lied
about the vote to report Msgr. James to the police and the AG being "unanimous."
For a practicing attorney to engage in a public lie, let alone use the lie to encourage legal action against another individual, is a serious breach of the ethical standards of her profession whether or not she was in fact presenting herself as an attorney, and JTT knows this. Thus we can expect her to do everything within her power to try to distract from what she did.
We'll come back to that. Meanwhile, let's take a look at the main point of her report.
"Deloitte and Touche Review Findings dated January 8, 2014 made certain recommendations...the following was instituted to address each of the problem areas identified..."
JTT goes on to detail the things her Board did to address the findings and conveniently fails to mention all that the Board under Msgr. James had already addressed.
First, let's point out that D&T did not do an audit. They did a Review. A Review is just that: a review of the organization's financial statements to see what corrections or modifications might be necessary.
D&T presented its Review Findings on January 8, 2014, noting several matters that needed to be corrected. Even before the completion of the Review, the Board under Msgr. James had already begun to address the matters. The corrective action taken by Msgr. James and the Board was noted in a June 26, 2014
letter
from Apuron to Msgr. James, wherein, in addition to noting the corrective action taken, asks Msgr. James to ready the 2014 financial statements for review.
The corrective action already taken was made public at a press conference (See PDN story
here
) on the morning of August 6, 2014 by two financial professionals, Mr. Joseph Rivera and Mr. Art Ilagan, who had been working with Msgr. James and the Board to address the outstanding issues. (See Mr. Rivera's full statement
here
.)
Like Apuron before her, JTT completely ignores the corrective action already taken and proceeds to trash Msgr. James, and surely for the same reason Apuron did (since both have the same boss: Gennarini-Pius).
Why is it necessary for them to discredit Msgr. James?
Clearly there was the threat that upon Apuron's required resignation at age 75, a likely candidate for his replacement was the not-so-neo-friendly Msgr. James. We must keep in mind that Guam was to be the model to the world of a completely Neo-diocese, which in turn would be used to sell more of the world's bishops on Kiko's vision for a new church.
Msgr. James was a major stumbling block to this grand KAKA vision and he had to be gotten rid of. But they knew they could not do so legitimately. The only way forward would be to take the recommendations from D&T and trump the whole thing up into a "audit" which had uncovered deliberate criminal activity.
Since this was NOT true, it was absolutely necessary that Msgr. James NOT be given an opportunity to address the charges. This was accomplished by immediately removing Msgr. James from both the Cemeteries and the Cathedral where he could no longer have access to the evidence which he could use to exonerate himself, and as insurance, Msgr. James was NEVER to be given a copy of the allegations against him. And up until June of 2016, this worked.
However, JTT did not foresee Apuron's removal a move which left her completely exposed to the JungleWatch drumbeat of LIAR, LIAR, LIAR.
Then, with the discovery of the secretly recorded Declaration of Deed Restriction in January 2015, things began to unravel quickly. The conveyance of title to the Yona property was tied directly to the Neo-plot to take over the diocese and ultimately to protect even itself should Apuron fall.
JTT played a major role in the subsequent scramble to cover up this truth, even going so far as to procure and pay for a false certificate of title for the Yona property.
But she did not count on the entrance of a major player: Mr. Robert Klitzkie. Klitzkie knew where to look and who to hold accountable. Almost immediately Klitzkie discovered that all roads led to JTT. Read the
CERTIFICATE OF TITLE FIASCO
for more. (By the way JTT, we're not done with you on that. More to come!)
The recent invalidation of allegations against Msgr. James was a major setback for JTT, but his appointment to a position overseeing the patrimony (assets) of the archdiocese, had to be the last straw.
From this new perch, Msgr. James could expose JTT's role in the squandering and cover-up of the Yona property, which then would expose the Neo-cult's vicious money-laundering, land-grabbing, power-usurping international syndicate, along with their Vatican comrades, all the way up to Filoni-Baloney.
Obviously, this past weekend's "CON-vivence" was the cover for a major strategy meeting and trumped any possible deal with Jeff to deal with this quietly. It's not just Apuron who is at risk here. It is not just Kiko's vision of a model Neo-diocese which is at risk here. It is not just the mega-million dollar Yona property which is at risk here. It is Filoni-Baloney who is at risk here, and with him the whole Vatican apparatus which has given cover to Kiko for decades.
This is why the order came straight from Filoni NOT to let the LFM ladies into the seminary. You might have wondered what some big shot Vatican prelate is doing intervening in a visit by a few elderly ladies to a seminary on the other side of the world. It was a matter of both WHAT they might see there as well as WHO, though to be sure Pius and Apuron would have been carefully hidden in the men's room.
Now, back to JTT's FINAL REPORT.
At the beginning of the
Report
, JTT states, once again, that the Board is acting "unanimously":
However, at the end of the report, there are only four of the five members of the Board who signed it (the Administrator is technically not a member of the Board). Wayne Santos is again missing. Even if he is still off-island, his consent could have been attached even if it was an email. But it was not.
Now, there's one more thing. One more thing about Filoni-Baloney. You might be wondering WHY it is so important for the Kiko's to protect him. Don't they have other friends in the Vatican? Yes they do. Many. However, Filoni-Baloney is different. In the lead up to the last papal election, he was considered to be "papable," a major candidate for the papacy.
Francis has already given an indication that he does not intend to die in office, that he might even follow Benedict into retirement at some date in the near future. The election of Filoni to the Chair of Peter would be the FINAL VICTORY for Kiko Arguello, the culmination of his life's work. And everything boils down to what is happening on Guam, RIGHT HERE, RIGHT NOW.
STAY STRONG, PEOPLE!