KUAM: Archbishop Byrnes: "I stepped into a pretty hot mess"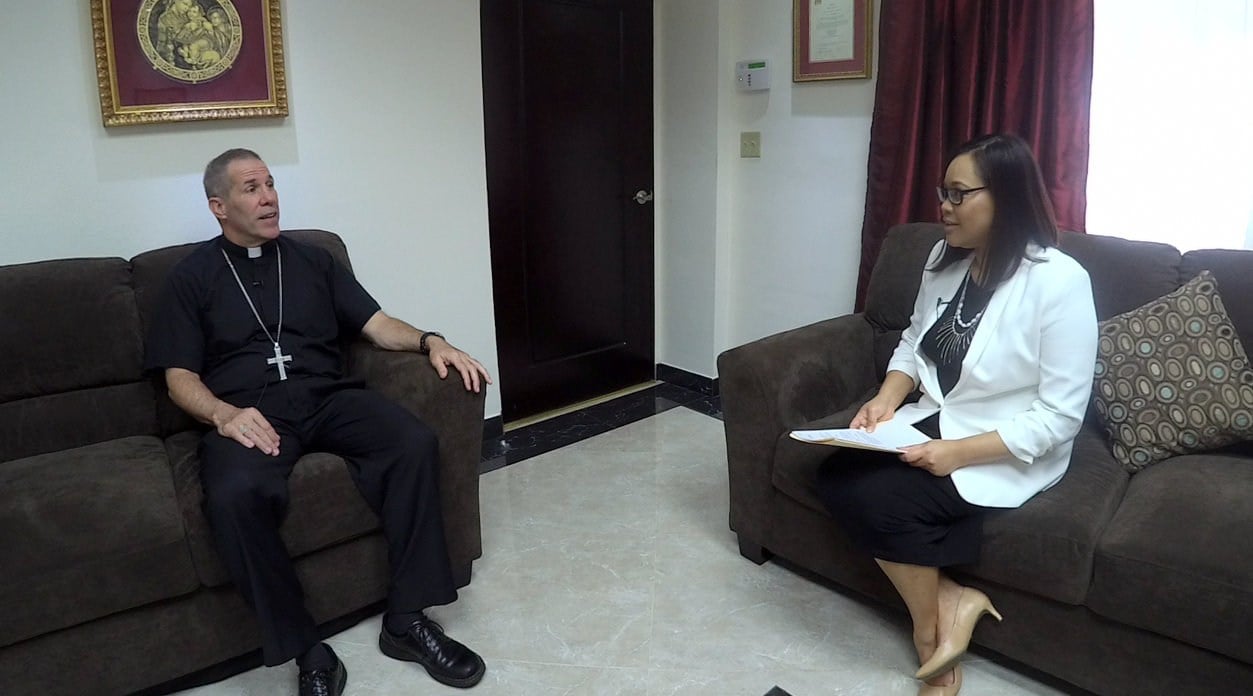 http://www.kuam.com/story/34406777/2017/02/02/archbishop-byrnes-i-stepped-into-a-pretty-hot-mess
Living on Guam now for almost two weeks, Archbishop Michael Byrnes says he is in the early stages of rebuilding the local church. "I stepped into a pretty hot mess, seriously," he shared simply.
"I know that's not news, but that's news to me. So that's all I about have to say.
"I know I've got a lot on my plate trying to make sure that I kind of structure this will help me navigate through this thing."
The new archbishop's top three priorities are to ensure that victims assistance prevention education is solid, to meet with all priests especially those who have expressed they've felt neglected over the years because of Archbishop Apuron's close connection with the Neocatechumenal Way, and to attend to the Archdiocese's financial situation which he described as "dodgy".
Archbishop Byrnes also discussed several other issues related to the Redemptoris Mater Seminary and his controversial decision to send Fr. Adrian Cristobal to study canon law in Canada.
Additionally, he discussed how the archives at the Chancery are in such disarray.