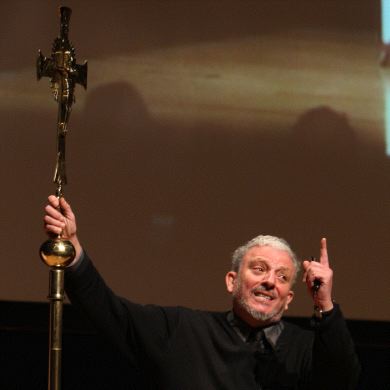 We've referred to this blog before, however, it's been awhile and it's time to refer to it again. The title says it all.
Next to Satan, no one is better at posing as an "angel of light" than Kiko Arguello.
"Traditional Christianism, with Baptism, First Communion, Sunday Mass, Commandments of God, was not Christianism. It was dirt. We were pre-Christians. (...) God called us now to found a catechumen movement turned towards rebirth (of real Christianism)."
- These words are found in the Neocatechumenate Orientation Guide, a 373 page manual written by two Spaniards, Kiko Arguello, an artist and flamenco guitarist, and Carmen Hernandez, an ex-nun. Kiko and Carmen are the founders and leaders of the Neocatechumenate Way.