In his
interview
with KUAM, Sunday, Fr. Jeff stated that Catholic Social Services and Kamalin Karidat will be at risk should Bill 326 be signed into law. He said this for obvious reasons. He wants to make it look like the bill will harm the poor.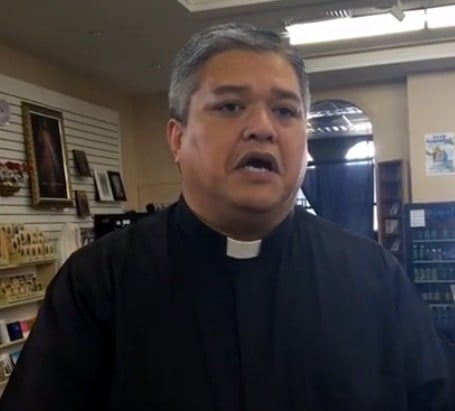 Fr. Jeff is either displaying his absolute ignorance and is thus wholly unfit to be a leader of any sort in the Catholic Church. or he is an outright liar, making him just as unfit.
Catholic Social Services and Kamalin Karidat are non-profit entities, separate from the Archdiocese of Agana, just as is RMS. In fact, in 2014, after Apuron was shamed into publishing at least some financial data about the Archdiocese of Agana, he stated that Catholic Social Services and RMS would publish their own reports since they were "separate" corporations.
In addition, most if not all of Catholic Social Social Services programs are federally funded.
Catholic Social Service operates homeless prevention programs that provide one-month rental assistance to low-income individuals and families threatened with eviction for non-payment of rent. Catholic Social Service receives funds to provide homeless prevention assistance from the Federal Emergency Management Agency. - GHURA
The Adult Day Care, Case Management Services, In-Home Services programs and one locallyfunded program, the Emergency Receiving Home, a protective services program, is contracted with Catholic Social Service (CSS), a faith based organization that has been in existence for over 35 years. The three programs, Adult Day Care, Case Management Services and In-Home Services were awarded this fiscal year, Fiscal Year 2015, for a period of three years; therefore, inclusive of the current fiscal year, Catholic Social Service will be the provider for the three programs for Fiscal Years 2016 and 2017. - Guam Department of Health and Human Services
For more, just google "Catholic Social Services Federal Funds"
Kamalin Karidat is privately funded and donated to by individuals and local businesses. It is a wholly separate non-profit 501(c)3 organization. (In fact, not only does Kamalin Karidat NOT receive funds from the Archdiocese, as some know, it is sometimes the other way around.)
In either case, neither of these two entities, the only "social services" which the Catholic Church "provides." would be affected by the institutional liability contained in Bill 326 unless those organizations themselves are found to be complicit in aiding and abetting sexual predators within their organizations.
For three years, I and others, have been shaking our heads at the outright lies that pour forth from our so-called religious leaders. We are left wondering are they really that ignorant or or they really that evil and believe they can just play the people for fools. Fr. Jeff's statements make it all the more difficult to decide which.
One good thing that has come of the events of the last few days is the wake up call I have been calling for from the beginning. I have constantly tried to call people's attention to the fact that the Neocatechumenal Way is NOT the problem. It is the cancer which attached itself to the problem and fed off it, but it is not THEE problem. And simply getting rid of the Neocatechumenal Way will not solve anything. It would be like cutting out a tumor and leaving the real cancer behind. We are now seeing what the REAL cancer is.