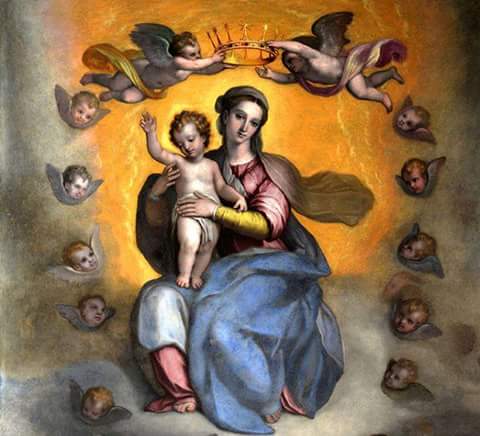 Tim, how would you compare the NCW/Guam and the Synod 16 practices/teachings?
We have permitted the NCW to co-opt the word "evangelization" and specifically "new evangelization." Kiko has used the popes' desire to evangelize a post-Christian world (mostly in the West), as a cover to infiltrate the Church at every level.
Much of Kiko's success was due to his own cleverness and cunning, but it was also due to a lackadaisical hierarchy which fell into the post-Vatican II stupor of relying on "movements" and lay-run programs to do what the bishops themselves were supposed to be doing: leading from the front.
The Synod 16, an initiative of the Archdiocese of Detroit, appears to be an attempt to address this horrible lack in our Church which has opened the gaping hole for the likes of Kiko Arguello to push his heretical Trojan horse right through our front gate without the slightest alarm from those consecrated to guard it.
NEXT
I am much more concerned about the comparison between the NCW and a program Bishop Byrne appears to be heavily involved with: Alpha.
Alpha is not dangerous like the NCW since it is not person-centric (like Kiko), nor does it have a global hierarchy, and nor does it have its own priests and liturgies.
In a general sense, my problem with Alpha, is the same problem I had with Renew and the whole host of other programs that church leaders look to for answers to bring people to Jesus, while at the same time dumbing down the actual thing Christ gave us to make him REALLY present: the Holy Sacrifice of the Mass - emphasis on HOLY. I'll get to that more, later.
The second thing,
and this is where
Alpha
mirrors the Neo's, is the "
adding on" of Mary
almost as if she is an accessory to the faith.
Sadly, Bishop Byrnes appears to support this approach. In a short
talk
, attempting to explain "
Alpha in a Catholic context,
" (Why do we have to put anything into a Catholic context?) Bishop Byrnes explains that the reason Catholic participants in "
Alpha
" have not heard much about Mary yet (he names other things like the saints and the sacraments), is "because "It's
Alpha
." And "
Alpha
" is to be followed by "
beta, gamma, delta
..." In other words, "
Alpha
" is supposed to be "just Jesus." Mary comes later.
The presumption is that Mary is a stumbling block to knowing Jesus. This is not only Neo-think, it falls directly into the post-Vatican II trap which saw many churches eliminate statutes of Mary and Marian devotions in the name of ecumenism and finding common ground with protestants.
That's a problem, and it may explain why, despite innumerable programs like Alpha, the Church continues to hemorrhage souls after nearly half a century of such efforts.
For the true Christian, Mary doesn't come later!
Mary comes first.
The path to Christ is THROUGH MARY. This is exactly why Christ gave us His Mother: "
Woman, behold thy son
."
Knowing that the Church had "lost" Mary is why John Paul II made the words "Totus tuus" the theme of his pontificate, words which he
said
"express total belonging
to Jesus through Mary
." Get that? Total belonging to Jesus through Mary:
"Ad Iesum per Mariam"
MARY DOES NOT COME LATER!
"Ad Iesum per Mariam"