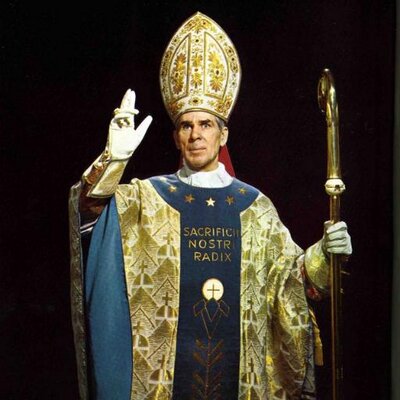 With the disappointing words and actions of Archbishop Byrnes thus far, we are immediately reminded of our duty as outlined by Archbishop Fulton J. Sheen in an address to the Knights of Columbus in 1972:
"Who is going to save our Church? Not our bishops, not our priests and religious. It is up to you, the people. You have the minds, the eyes, the ears to save the Church. Your mission is to see that your priests act like priests, your bishops, like bishops, and your religious act like religious."
This quote will be posted permanently in the right side bar in the hopes that we will no more hear pleas to Rome for help. It NEVER was Rome's job in the first place. It was OURS. All of this hell and filth was brought upon ourselves by...OURSELVES. We chose not to confront, to look the other way. We have no one to blame but ourselves. And no one can fix this - as Sheen reminds us - but OURSELVES.