Posted by Tim
Tenth victim files sex abuse complaint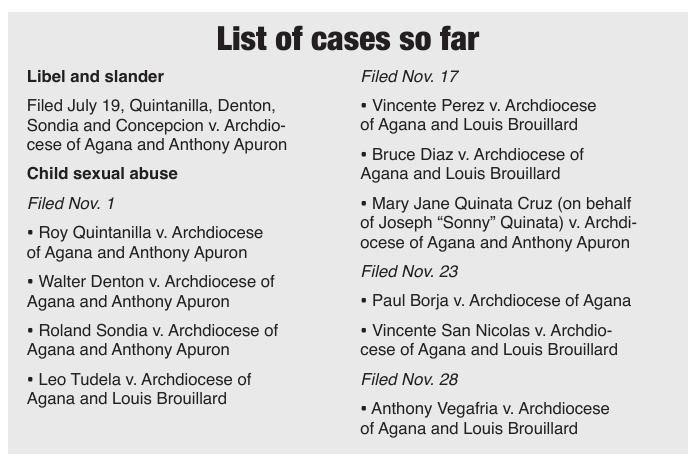 Shortly after Coadjutor Archbishop Michael Byrnes made his first public comments to local media, yet another victim of alleged child sexual abuse filed a complaint with the Superior Court of Guam.
Fifty-six-year-old Inarajan resident Anthony Vegafria filed his complaint yesterday shortly before 5 p.m. accusing Rev. Louis Brouillard of molesting him as a child when he was an altar boy at the Malojloj Parish in the early '70s.
CONTINUED
My note: This one is against Brouillard. Remember that Apuron hid and paid this person for decades when he knew what he had done.
RELATED STORIES
KUAM: Another man says Father Brouillard molested him as a youth