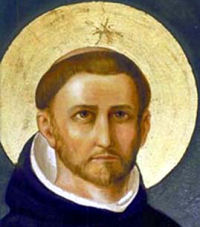 There has been increasing news lately, not just about the decline of marriage, but the lack of interest in it altogether.
As could be expected in the face of this phenomenon, experts weigh in from every side as to the cause: from the trend towards cohabitation to, as the Japan Times
report
s about its own youth: a lack of interest in sex altogether.
My outlook on everything (as is the Church's - at least historically), is one of spiritual warfare. Satan hates God. But Satan cannot attack God directly. So Satan attacks the nearest thing: his image:
"And he said: Let us make man to our image...In the image of God he created them, male and female he created them. And God blessed them, saying: Increase and multiply, and fill the earth, and subdue it..." (Gen 1:26-27)
Man and woman, united by God and faithful to the command to "increase and multiply," is the very image of the "us" in the: "Let us make man in our image," in other words: The Trinity.
Being the very image of God, we, the sacramentally married, and especially those who have not scarred our bodies with mechanical, surgical, or chemical means to prevent God from having more souls to love, should expect to be hated and warred upon by Satan. And we should expect Satan to pursue his purpose of robbing Heaven by any means.
In the 11th and 12th century a particularly virulent strain of heresy grew up in southern France and Northern Italy. It was called Albigensianism after the town of Albi, where the heresy took root.
Today is the feast of
Saint Dominic
who was the Church's foremost teacher against Albigensianism which condemned marriage and procreation, tolerated concubinage, and praised the desertion of husband or wife. (
Read more
.)
Today, at least this part of that heresy has returned to rule our modern world with a vengeance.
St. Dominic, pray for us...and Lord, send us another St. Dominic.
Continued at
Marriage: Part 3