The following is an account of a meeting between Catholic Pro-Life Committee President Sharon O'Mallan and Senator Tom Fisher prior to the introduction of the Fisher-Barnes Abortion bill (Bill 106-37). Ms. O'Mallan has given her permission to publish her account. JW has redacted two names that are not relevant to the story.
+++++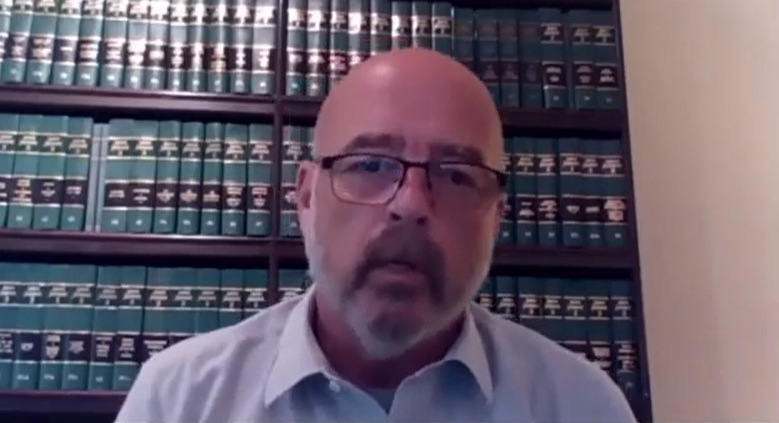 I received a copy of the
DRAFT
proposed legislation with the names of Thomas Fisher, Chris Barnett and Tina Rose Muna Barnes. At first glance it looks like it is a proposal for a referendum of the Abortion Law PL 20-134. Upon closer look I noticed that it not only takes a vote BUT proposes a completely new and very abortion law to replace existing laws now.
The question is, "Shall the Health Protection Act of 2023, as recited herein and below, be enacted into Guam law?" After reading the new proposed Health Protection Act of 2023, I felt I needed to talk to our new senators to find out where they are in this new legislation and why they are writing it. I left messages to meet with both Senators Barnett and Fisher. I was given a meeting date with Tom Fisher for Friday, March 10, 2023 at 11:45a.m.
On Thursday night March 9, 2023, Senator Chris Barnett calls me up and tells me that he is withdrawing his name on the legislation. I wish I could take credit for this but he told me that Attorney XXX called him up the other night and gave him information on the draft bill and also an earful… so he was going to remove his name. He thought this bill was only a question regarding the referendum and didn't know about the rest of the language.
When I start recounting my meeting with Tom Fisher, I suspect I am going to forget some of the details of all that was said since the meeting was about 20 minutes long and I did not take notes or make a recording. My companion xxx was my support/witness person. After the meeting she told me that she couldn't believe how I kept going and going by pressing the issues when he kept getting louder and louder and shouting at some points. I said, I guess I didn't realize it at the time even when he started hitting the desk towards the end. I was trying my hardest to understand him as he constantly wouldn't let me finish.
This is my summary of the meeting. Tom Fisher says he wrote the legislation. I tried to ask him why such an abortion minded bill when he stated that a woman has a right to an abortion and it's nobody's business. I started trying to point out some of the parts of the law saying that if this passes it would replace all the good laws passed to protect both the woman and the baby. I told him that abortion has never been illegal. He said that it has been around since "ancient times" and was not a problem then. I said, before ultrasound we could not really know what happened inside the womb and what happened during an abortion. Now we know and we cannot go back to "ancient times"
I told him that if this bill passes then Partial Birth Abortion would be legal again. The act of delivering a baby partially and leaving the head inside the birth canal and then sticking a sharp instrument up his head and scrambling his/her's brains until he/she painfully dies! He said, it's the woman's choice and it was none of our business.
I said, your bill would make abortion legal up to right before the baby is born. He said it's the woman's choice and none of our business.
He questioned me about why I am doing this and I told him that in an abortion someone dies. A little baby dies. If the mother changes her mind the next day, it's too late because she can't go back and bring her dead baby back to life. I told him I want to stop this tragedy before the baby dies and the mother is forever suffering from this. He told me that I should mind my own business and the mother will be fine.
I told him that this law would remove the parents consent rights and minors could have abortion without their knowledge. He said GOOD because then those parents won't force their kids to stay pregnant. He said that if minors want an abortion they should be allowed to have an abortion!
I told him that this law would remove the abortion reporting law. He said GOOD because it's none of our business. I told him that these laws are meant to get statistical information and also for the safety of the woman. I told him this law provides for Complication Abortion Reporting. I showed him the 2022 report where there was a complication reported. He turned around and tried to make it look like the doctor had broken HIPPA laws. I told him the doctor didn't break HIPPA law! He asked me how I knew about the complication? I told him from the report!!! How did I get the report? I said from Public Health!!! It's the law!!! He kept trying to twist it all around saying there was broken HIPPA law from the doctor which I told him I never met and if he reads the report he can see that the doctor was only following the law. (later on I felt like telling him to do his own FOIA with public health to get the abortion reports!!!. It was a lot of work to get Abortion Reporting back on track and it is suspected that a lot of doctors are still not reporting. )
I brought up to him the part of the proposed legislation where he claims that abortion services has been obstructed across the United States and Guam in various ways, including blockages of health care facilities, and associated violence. I asked him WHAT? WHERE? WHEN? Did this happen on Guam??? He said that YOU PEOPLE HOLDING UP YOUR ROSARIES IN FRONT OF AN ABORTION CLINIC!!! He said if a woman was coming to get an abortion and came up to the clinic with people holding rosaries and praying, that is VERY INTIMIDATING AND VIOLENT!!! She would be afraid to proceed and that would delay her abortion. (Can I mention here at this point he was holding his hand up as if holding a rosary. Yep… and his voice was elevated. Yep, us rosary wielding violent people…) I told him we were praying for conversion and change of heart. He said…. IT'S NONE OF OUR BUSINESS.
I then tried to bring up that we are trying our hardest to help these women by making sure there are services available to help them. I also told him that our Catholic Pro-Life Committee is also offering Rachel's Vineyard Retreats which is post-abortive healing. He blew up here in a shouted disbelieving laugh-- shouting…. "SO YOU ARE THE ONES BRINGING THAT CRAP HERE!!!" Then he went into this whole spill about us trying to remind woman of their abortions and dragging them through it again…. Then he BANGED his hand on the table saying "I SHOULD NAME THIS BILL THE MIND YOUR OWN BUSINESS BILL"
At different times during the meeting which lasted about 20 minutes, he kept saying that we are very judgmental people. I kept telling him that we are not. We are not judging anyone about their abortion, we are trying to stop it before it happens to save the babies life as well as the mother's well being for the rest of her life.
Can I add… I told him I now have to add him to my prayer list for his conversion. He said…"put me on your list!" with a straight forward sneer on his face. My long list…