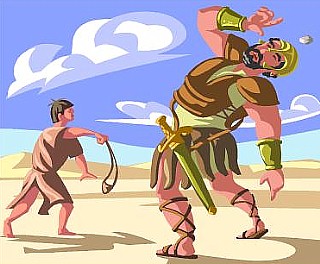 It's time for us to stop picking on and waiting around on our religious leaders. The mandate to shut down our religious services was pronounced by the latest secular Nero. So let us speak up where it matters.
As we "little lay people" recently showed the world in what has become the greatest upheaval in the history of the modern church in its upset of the Apuron dynasty and all that has happened since, the onus is on us, the "little lay people," if we really care...and are NOT AFRAID.
Thank you David Zieber for being "NOT AFRAID." The door is open. Anyone else?
David. You are aptly named.
May this be the first of your "five smooth stones."